Capstone Design Teams Archive
Fall 2020 Capstone Design Teams
Two capstone teams completed biodevice-related projects in capstone design courses in the fall 2020 semester.
Design of test fixtures for protective devices used in endoscopic skull surgery, Penn State Center for Biodevices (watch the video)
Improving estimates of PPE stocks, Penn State Manufacturing and Sterilization for COVID-19 (MASC)
---
Fall 2019 Capstone Design Teams
Five undergraduate student teams completed biodevice projects in Dr. Mary Frecker's engineering capstone design course in the 2019 fall semester.
Heart Rate Monitor, Penn State Wrestling Team
Walking Speed Sensor, Penn State Physical Medicine and Rehabilitation
Lead Apron Support, Medtronic plc
Bioaerosol Sampler, Penn State Department of Veterinary and Biomedical Sciences
Noncontact Sensor, Penn State Department of Biomedical Engineering
Learning Factory Design Showcase: Best Project Award Winners: Heart Rate Monitor team and Walking Speed Sensor team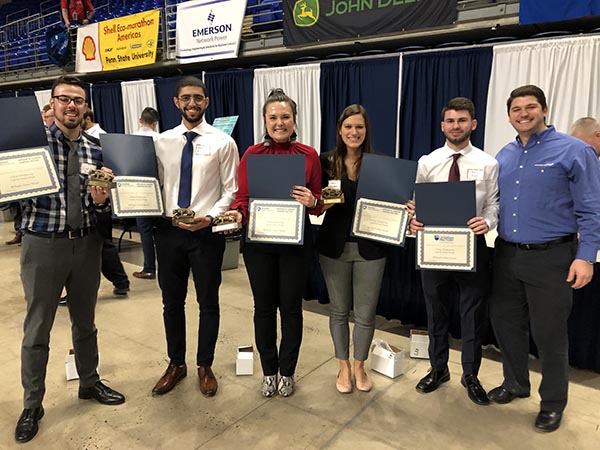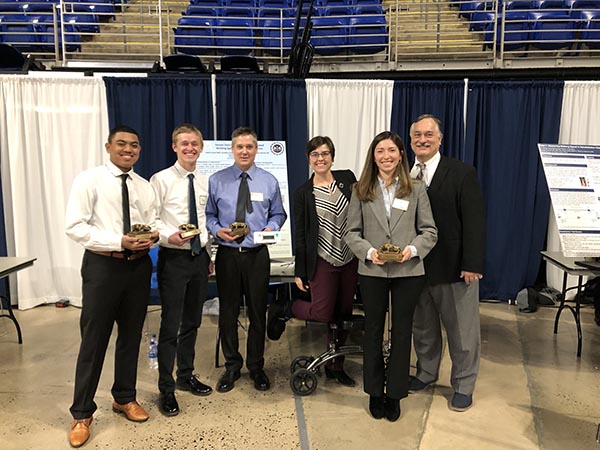 Faculty who are interested in working with a team of students on a capstone design project can learn more about it on the Learning Factory's website.
---